The ninth series of Home of the Year returns to our tv screens tonight.
Two of the three showcased homes tonight are located in County Meath and County Armagh.
The long running RTE series will feature homes located all over Ireland and will include re-imagined semi-detached homes, renovation projects, architectural homes, restored period homes and new builds. Three judges will each score the homes out of 10 and the home with the highest combined score in each programme will go through to the final in April, where the winner will be crowned. Gael and Kelda Jauvert live in a barn structure in Co. Meath.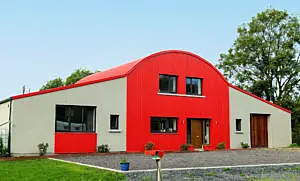 The couple bought the land with outbuildings in the spring of 2019. On the site was a 3-bay shed which they had hoped to renovate. Unfortunately, the structure of the building was in too poor a condition to save and so they decided to build their new home in the same shape and footprint of the former building. They also reproduced its exposed metal frame, block walls with grey cement render and the red roof and cladding, ensuring that the house fit in with the surroundings perfectly.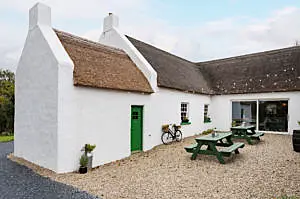 Meanwhile, Niall McGuire lives in a new build thatched cottage in County Armagh. Niall bought the land six years ago and wanted to build a new home in a traditional style but with a modern take. Niall has worked with tradespeople and done as much work on the home as he can himself, by plastering the outside, helping with the roof, putting down floors and doing the wiring. He has also had a lot of help from friends and family along the way. Catch tonight's episode at 8.30pm on RTE ONE.