30 modular homes that are being built to house Ukrainian Refugees on a site in Cavan Town will cost 8.4 million euros.
The Department of Children, Equality, Disability, Integration have confirmed to Northern Sound News that the 30 2-bed units will cost in the region of €8.4 million euros.
The costs for the Farnham Road site which includes construction, delivery and installation along with the site enabling works has been confirmed to Northern Sound News.
This means that the average cost of each unit will stand at 280,000 euros a department spokesperson has confirmed.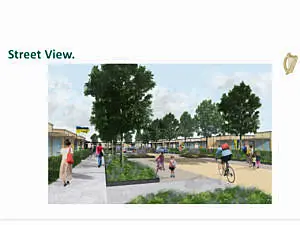 Ukrainian families are set to move into the purpose built modular housing estate in Cavan in March of this year.
The development of 30 modular homes in Drumnavanagh on the Farnham Road is expected to house up to 120 Ukrainians.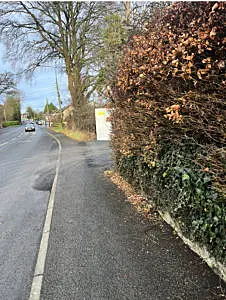 It was previously forecasted by the government that there would be 60 modular units built on the site but that has since been changed to 30 units.
The Cavan Town development will consist of the installation of 30 single storey semi- detached units each with 2-bedrooms at 45 meters squared.
There will be 32 on-street car parking spaces, a bin store, bicycle stores, pavements, public lighting, landscaping, ESB substation, potable water connections, and all ancillary site development works.
The modular homes are currently being built off site and are expected to arrive to the Cavan town location towards the end of February.
The department is currently rolling out the first phases of the programme of rapid build homes with sites identified in Cork, Tipperary, Sligo, Claremorris along with Cavan..