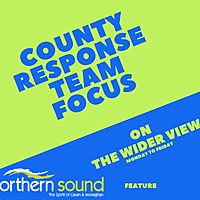 County Response Team
County Response teams based in Counties Cavan and Monaghan make sure of a co-ordinated community response to the pandemic. These response teams are the single voice of each county (vaccine updates as well as and including the Gardai, HSE, GAA, An Post, IFA, Civil Defence, Citizens Information, Alone, as well as other local groups) and each county has its own dedicated line and they join us on The Wider View to highlight the work being done.
Latest episodes
NorthernSound Newsletter
Sign up now to keep up to date with the latest news.