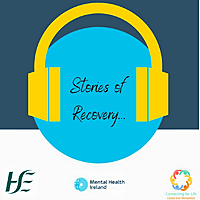 Stories of Recovery
Stories of Recovery Podcast Series is a collaboration between Mental Health Ireland and HSE Cavan Monaghan through Connecting for Life Cavan Monaghan Strategy to reduce suicide in our communities. Stories of Recovery is a podcast series of 7 monthly episodes, each addressing different aspects of recovery from adversity and mental health challenges. It is widely recognised that sharing the personal narrative and lived experience of recovery from adverse events in life offers hope and inspiration to those who may be going through something similar. It has been shown to promote help seeking behaviour and encourage people to reach out for support when needed.
Latest episodes
NorthernSound Newsletter
Sign up now to keep up to date with the latest news.